Author: David Wilcock | David's Blog | Jul 2, 2018
At least four independent insider sources have revealed that the Alliance is now locating and legally seizing trillions and trillions of dollars in assets stolen by the Deep State.
The money is set to be released back into the legitimate economy as "prosperity funds" that could almost immediately create radical improvements in our overall quality of life.
Certain purported "sources" have been prognosticating this online for years, but this is the first time that our own insider circle has made such statements.
Enormous leaps forward are now being promised by Q Anon for this very month — July 2018. This is a very exciting moment.
The title graphic for this article is an illustration of what 15 trillion in 100-dollar bills would look like. One insider's estimate of how much stolen money may be recovered is literally twice this amount.
Thankfully, no one will have to design a building big enough to hold all that cash. The stolen credits will simply be transferred back into the economy.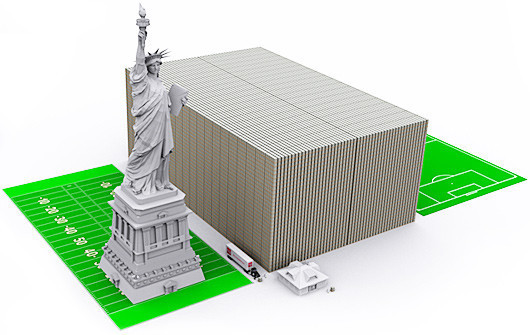 To Continue to Read at Source….
Tags: Alliance, David Wilcock, Divine Cosmos, featured, Q, QAnon